Natural Stone Driveways, Gravel & Shingle Driveways, Driveway Concrete and Drainage
You Driveway is the first impression of your home and adds the finishing touches to your property's appearance. A driveway will enhance the vision of your home, while adding value. If you are thinking of a new driveway, or a driveway restoration, PJ Hendrick Builders specialise in Natural Stone/Indian Stone Paving
Indian Sandstone is perhaps one of the best types of natural stone. It's strong enough for driveways, as well as patios and pathways. It is available in a range of colours to suit your property. We use local Natural Stone Merchants and Builders Merchant. If you require samples, please contact PJ Hendrick Builders.
We can also provide Indian Stone Granite Setts to create boarders/edging to enhance your driveway or Patio.
Please look through our images via Checkatrade or PJ Hendrick Builders to give you an idea of what options we have available to you.
Indian Stone Driveway - Bramhall, Cheshire

Indian Stone and edging – Prestbury, Cheshire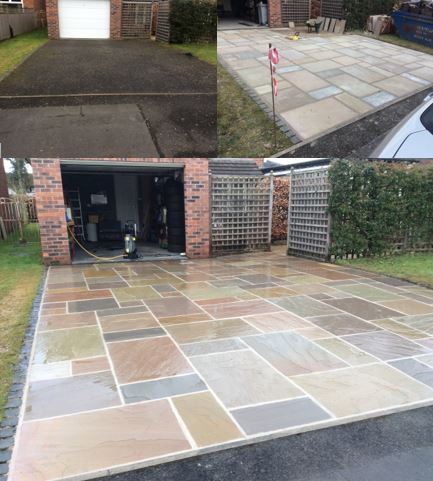 Granite Setts – Drive – Macclesfield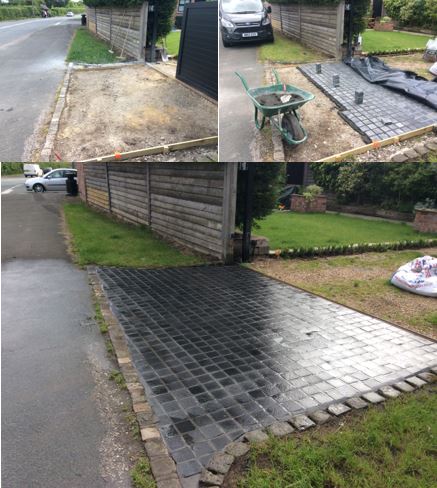 Gravel Drive and Granite Setts Boarder – Congleton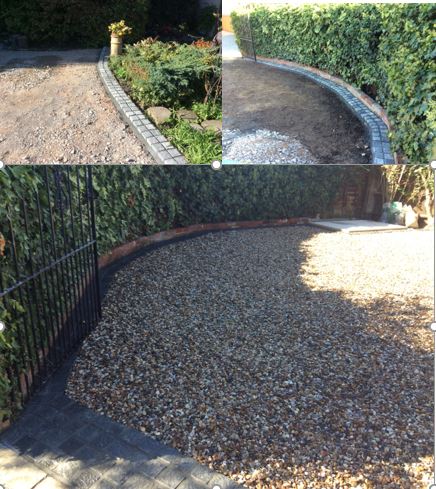 Other Examples of our Work